NuTone Cyclonic Central Vacuum Power Unit (VX475C) US$469 Web Direct Brands, Inc. - VitalHealthVacuums.com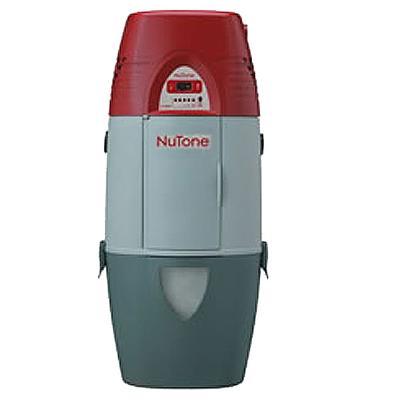 Click Image to View Larger
Product Description
The
NuTone VX475
Central Vacuum Power Unit comes with a powerful 2-stage motor that puts out 475 air watts of power and can handle a house up to 3,000 square feet.
To make your home a healthier place to live, a Central Vacuum System eliminates microscopic dust particles that other vacuums would simply scatter back onto the floor. With a Central Vacuum the unwanted harmful pollutants are exhausted outside the home leaving the air you breath much cleaner and healthier for your whole family. A powerful motor, that is up to five times more powerful than a standard upright, pulls more dirt extending the life of your carpet and leaving them cleaner than you ever thought possible.
Learn more about the unique features of Nutone Central Vacuums and why Nutone is right for you at www.nutone.com.
Features:
Internal sound suppression system makes the NuTone VX475 one of the quietest power units on the market.
Large six gallon filter bag needs changing only 2 or 3 times per year.
Dual intakes allow for intake on either side for more installation options.
2 year warranty

Vital Health Vacuums

Q: What is a Vital Health Vacuums' DIY central vacuum system?
A: A Do-It-Yourself Central Vacuum System from Vital Health Vacuums is unlike any other system on the market today. Vital Health Vacuums has given DIY consumers the flexibility and guidance they need to choose the right central vacuum system for their home. We accomplish this by breaking up the central vacuum systems into smaller packages. Each package is then further broken down into individual parts to let the consumer know exactly what they are buying. Making the packages smaller allows Vital Health Vacuums to better recommend to the consumer what they need to purchase. Other websites force you to buy a generic package that may not be right for everyone. This guided freedom to choose, gives the consumer the confidence they need when buying a central vacuum system from Vital Health Vacuums.
Q: Is a Vital Health Vacuums' DIY Central Vacuum System right for my home?
A: Whether you have a multi-story mansion or a small one-story home a Central Vacuum System is a great addition to any home. According to our research many people do not fully understand how a Central Vacuum System is installed. Knowing this, Vital Health Vacuums has created easy to follow instructions and on-line videos to guide our customers through every step of the process. Unlike other Central Vacuum retailers, here at Vital Health Vacuums we focus on the DIY customer. With great customer service and knowledgeable technical support Vital Health Vacuums stands alone in the DIY Central Vacuum market.
Q: What if I already have a Central Vacuum System installed in my house and just need to replace the motor/power unit?
A: Most standard Central Vacuum Systems are installed with the same 2" outer diameter PVC piping. Which means that pretty much any power unit will work with any Central Vacuum System that has already been installed. If you are not sure what size piping you have all you have to do is measure the outside diameter of the PVC piping and make sure that it is the standard 2" size.
Vital Health Vacuums
Follow the steps for a Complete In Home Central Vacuum System